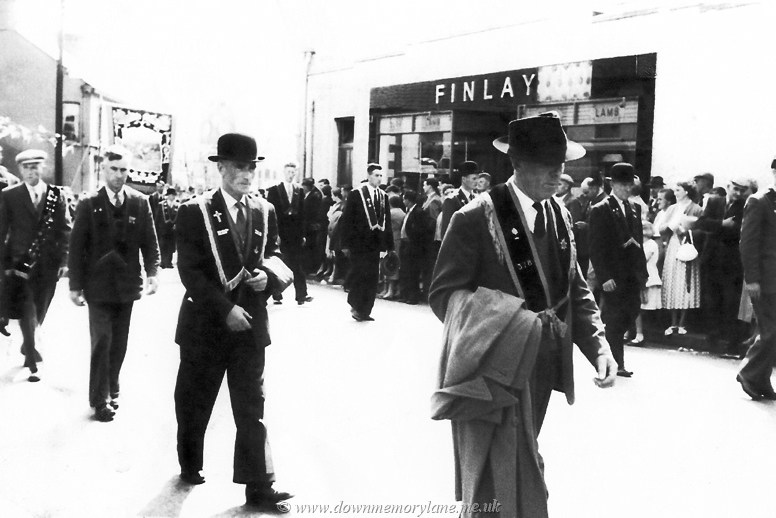 BURNSIDE LODGE 1884
This RBP 318 Burnside parading through Ballyclare and in the foreground is Harry Scott.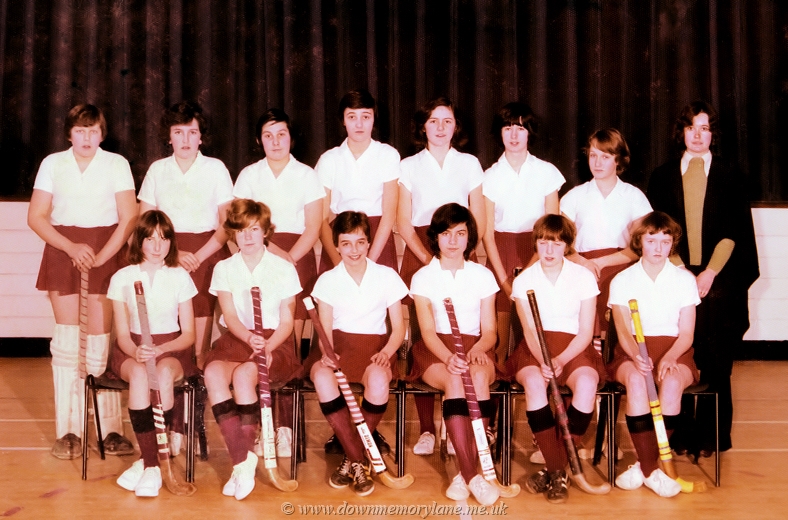 BALLYCLARE HIGH SCHOOL 2418
These are the pupils and teacher of Ballyclare High School's Hockey team.
Sadly the year and their names are unknown to me.f you know please email the names and I will send you 8x6 photo without watermark.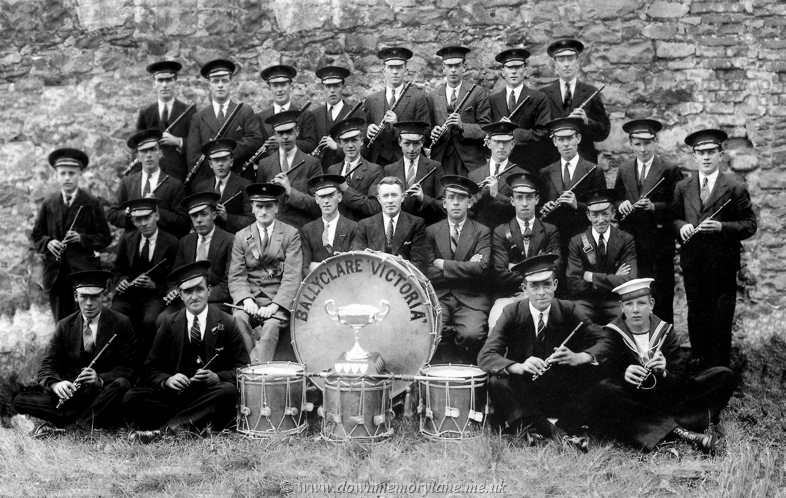 BALLYCLARE VICTORIA FLUTE BAND 3717
In the early years of last century, 1932 to be exact, the village flute band under the direction of Bob McFarlane was quite small and played at local fuctions such as picnics, political meetings and orange processions. After WWI this band was formed in 1918 through the untiring efforts of Bob McFarlane and he included Victoria in its name. The band was also dominated by McFarlanes, for at one time Bob and his four sons marched side by side in the Victoria. For a long time peaked caps comprised their only uniform. This cup is the Junior Section, Grade II Championship of the N.I. Bands Association. Since 1960 the band has won the Association's Senior World Championship eighteen times, including a record ten times in succession between 1975 and 1984. Sad to say I know none of the members, but if you do please let me know and I will send you a copy without the watermark.
Also note the young sailor bottom right and acording to his cap he served on HMS Cairo which was a C-class light cruiser.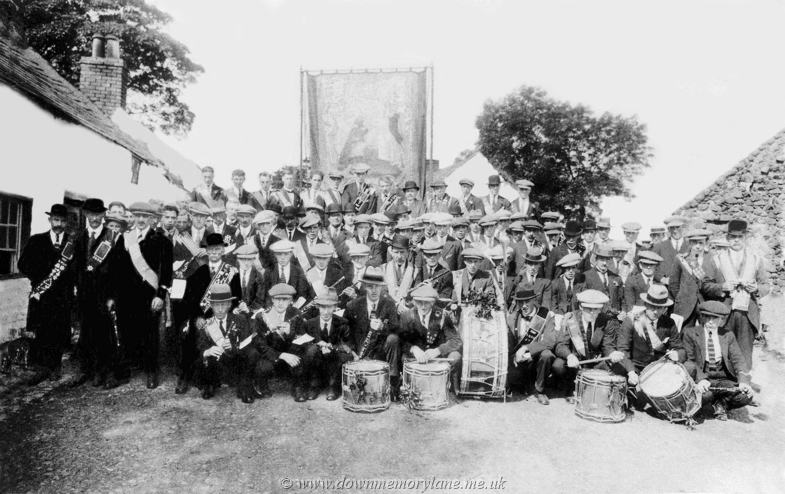 BALLYEASTON FLUTE BAND 3718
It's the 12th July 1923 and being photographed her is the village band Ballyeaston Flute Band along with the Orange Lodge 1010 before setting off to the 'field'. The band was formed in 1892 and in 1923 shared a hall with the lodge which is the building to your left. In the mid 1930's a new Orange Hall was built on the road to Ballyclare and the old hall was sold to the band. The band was very successful in championships until its demise in 1965. The bandroom still exists, with a commemorative plaque on the outside wall. It is now unoccupied and held in trusteeship. Many Ballyeaston folk can be reconised here including the Millar brothers, Bob and Johnny, prominent in the front row wearing soft hats. Bob was a well known tailor for many years in Ballyclare.
If you know anyone else in the photograph, please let me know and I will send you a copy without the watermark.


Pages:
The other pages will up and running soon sorry for the inconvenience.